Committee
The following are the current LTG Committee members.
---
Chair
Lewis Couchman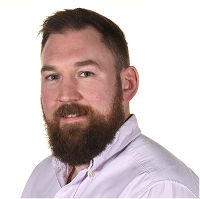 Lewis Couchman is currently the Facility Director at Analytical Services International, based at St Georges, University of London. His current role involves overseeing the development, implementation, and routine analysis of biological samples for TDM, forensic and clinical toxicology, and for the support of clinical trials. Lewis completed his BSc degree at Loughborough University, his MSc and Clinical Scientist Training courses at Queen Mary University of London and King's College Hospital, and his PhD at the University of Leicester. Additionally, Lewis is a committee member of the Royal Society of Chemistry Separation Science Group, a committee member of the London Toxicology Group, and a member of the International Association of Forensic Toxicologists and the International Association of Therapeutic Drug Monitoring and Clinical Toxicology.
---
Deputy Chair
Lorna Nisbet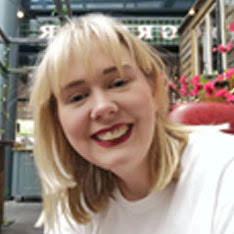 Lorna Nisbet is currently a Senior Lecturer at Anglia Ruskin University, Cambridge, where she is also the Research Lead for Forensic and Investigative Sciences.
She obtained her BSc (Hons) in Analytical Chemistry from the University of Strathclyde, Glasgow, before completing her MSc in Forensic Toxicology at the University of Glasgow. Lorna then went on to obtain her PhD in Forensic Toxicology at the University of Glasgow focusing on the detection of new psychoactive substances in biological matrices. As part of her PhD Lorna spent 15 months carrying out research at the Fredric Rieder's Family Renaissance Foundation in Philadelphia, USA.
Lorna is also a member of the Royal Society of Chemistry, the American Academy of Forensic Science, the Society of Forensic Toxicologists, the United Kingdom and Ireland Association of Forensic Toxicologists, the Committee of Forensic Science Educators and the European Workplace Drug Testing Society.
---
Out Going Chair
Peter Maskell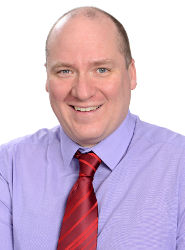 Peter Maskell started his career as a Pharmacologist graduating with BSs (Hons) in Pharmacology from the University of Portsmouth in 1996. Following graduation he worked at Wyeth Laboratories as Quality Control Analyst until starting a PhD investigating GABAA receptors at Oxford Brookes University in 1997. He was awarded his PhD in 2001. This was followed by postdoctoral research as a KTP associate at Oxford Brookes University (in collaboration with Vernalis) and the University of Birmingham.
In 2005 he was appointed as a Pharmacology Teaching Fellow at the University of Bristol. In 2009 he became a Lecturer in Forensic Toxicology/ Reporting Forensic Toxicologist at the University of Dundee. As part of his remit he was responsible for quality management of the forensic toxicology laboratory that provided analysis of various post-mortem samples for the Central, Tayside and Fife regions of Scotland under contract from the Scottish Crown Office for unexplained death cases. In 2013 Dr Peter Maskell moved to the University of Huddersfield to take up the position of Senior Lecturer in Forensic Toxicology. In 2017 he moved to Abertay University in Dundee. His research is focussed on uncertainty of measurement (particularly in alcohol calculations), post-mortem drug redistribution, novel psychoactive substances and interpretation in forensic toxicology. Apart from LTG, he is a member of the Royal Society of Chemistry, Society of Forensic Toxicologists (SOFT), Chartered Society of Forensic Sciences, UKIAFT and TIAFT.
---
Secretary
Susannah Davies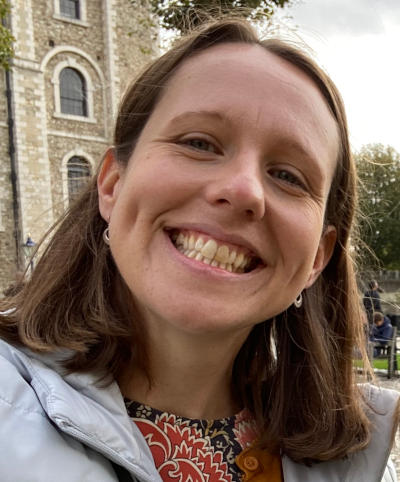 Susannah Davies possesses an MSc in forensic science and has been previously employed as a forensic toxicologist for Analytical Services International, ASI Ltd at St George's, University of London, under the supervision of Prof David Holt and Prof Atholl Johnston.
After a career break to bring up her family, Susannah returned to the field of Analytical Science by taking up the position of Analytical Chemist at RPS Group in Bedfordshire. Working across GC-MS and LC-MS sections she now specialising in the analysis of water, river water, soil, sediments and crops for pesticides and environmental contaminants.
Over the years Susannah's main area of practice has been the toxicological analysis of biological samples submitted on behalf of coroners, police, clinicians and other health professionals. She was involved in case reporting and interpretation of analytical results. Both ASI Ltd and RPS Group are GLP/GCP/UKAS 17025 compliant laboratories and Susannah's additional Quality roles in both companies has been prominent, ensuring compliance.
She has attended LTG (formerly London Toxicology Group) meetings since 2004 and has been the secretary for over 10 years. She has regularly presented over the years at many meetings on the subject of newly-introduced designer drugs. She has been involved in researching designer drugs in collaboration with Mr John Ramsey, TICTAC Communications at St George's, since she completed her MSc project with him in 2004. This work involved characterising tablets, capsules, liquids, and powders associated with the dance scene. She has now attended four Glastonbury Music festivals and advised Avon and Somerset police in the identification of recreational drugs on site.
Susannah has published 21 peer-reviewed original papers in leading journals (5 first author). She has also presented 18 posters at international conferences such as The International Association of Forensic Toxicologists (TIAFT) and the International Association for Therapeutic Drug Monitoring and Clinical Toxicology (IATDMCT), for which she is a member of the Young Scientists Committee. She was also played a prominent role on the organising committee for TIAFT 2019 Birmingham.
Susannah has been involved in teaching for several years, conveying routine case work, research and structured reading to others. She has been involved in assisting in the training of students from the MSc Analytical Toxicology course (Queen Mary, University of London). She has also lectured on MBBS, BSc and MSc courses for other Colleges and Universities.
---
Treasurer
Atholl Johnston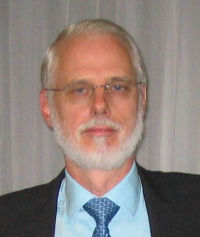 Professor Johnston is Professor of Clinical Pharmacology at Barts and The London School of Medicine and Dentistry, Queen Mary University of London, visiting Professor of Forensic Pharmacology and Toxicology at St George's University of London, and the Director of the laboratory of Analytical Services International Ltd. He is a Fellow of the Faculty of Pharmaceutical Medicine, the British Pharmacological Society, the Royal College of Pathologists, the Royal Society of Medicine, and the Royal Statistical Society. He is a Chartered Scientist, a European Registered Toxicologist, and a state registered Clinical Scientist.
Professor Johnston has more than 40 years' experience in the measurement of drugs as a guide to therapy. He has published over two hundred and sixty articles in peer-reviewed journals. He is a frequent speaker on a variety of issues relating to pharmacokinetics and dynamics, drug quality and patient outcomes. His research interests are in drug quality, clinical trial design and statistical data analysis, modelling pharmacokinetics and pharmacodynamics, and in the optimal use of drugs with particular reference to immunosuppresive, cardiovascular, analgesic and anti-cancer drugs.
Professor Johnston is a member of the Hong Kong Pharmacy and Poisons Board and he has contributed to, and written, expert reports for submission to the National Institute for Health and Care Excellence (NICE) and the Medicines and Healthcare products Regulatory Agency (MHRA) in the UK, the European Medicine Evaluation Agency (EMA), the US Food and Drugs Administration (FDA), Health Canada, the South African Medicines Control Council (MCC) and other international drug regulatory authorities. His evidence to Health Canada, the Danish Medicines Control Agency, and the EMA regarding the short comings of bioequivalence assessment has contributed to the revision of the Canadian and European regulatory guidance on this matter.
He maintains his interest and practice in forensic toxicology and has given evidence in many criminal trials and at the inquests into many high profile deaths including those of Alexander McQueen, Princess Diana and Dodi Al Fayed. He was a member of the panel of experts that advised the Department of Transport and the Home Office on the revision of the drug-driving laws in England and Wales.
---
Corporate Liaison Officer
Peter Akrill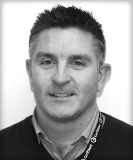 Peter began his career in Analytical Toxicology at Cardiff Bioanalytical Services in 1994, carrying out analysis of clinical trials samples for CBS and hair samples for the then fledgling Tricho-Tech business. He then worked for 9 years for the Health and Safety Laboratory. As part of his role there he was involved in the development and use of analytical techniques for monitoring workers exposure to chemicals. He carried out novel research into chemical exposure, and also contributed to the advice given to government to support their policies. It was also here that he began a long association with the analysis of drugs of abuse in oral fluid. This continued when he joined Cozart (now Alere Toxicology) in 2005, where he had overall responsibility for the oral fluid testing laboratory for many years. In this role he oversaw the provision of a drug testing services to the workplace, drug addiction treatment and criminal justice sectors in particular. As Senior Toxicologist he is now focussed on providing toxicological advice and support to the analytical service users, technical training to analytical staff and provision of specialist training to groups such as Medical Review Officers.
Peter has been a member of the LTG for over 12 years as well as The International Association of Forensic Toxicologists (TIAFT) for 8 years. He has published peer reviewed papers and given oral presentations at international conferences and to the LTG. Additionally, he was a member of the forum that developed the UK guidelines for legally defensible workplace drug testing in oral fluid.
---
Ordinary Members
Jeffery Hackett, MSc PhD F-ABFT CSci CChem FRSC

Born, raised and educated in Liverpool, UK, Dr. Hackett received his first degree from the Royal Society of Chemistry (Grad.RSC). The Royal Society of Chemistry (RSC) also awarded him Chartered Chemist (CChem) and Chartered Scientist (CSci) status. He holds a MSc degree in Instrumental Chemical Analysis, and a PhD in Forensic Analytical Toxicology from Liverpool John Moores University. Dr. Hackett is a member of LTG, SOFT, TIAFT, and a Fellow of AAFS and as well as a Fellow of the RSC. After leaving Liverpool in 2002, (where he worked for over 17 years reporting to several of HM Coroners on Merseyside) he took up the post of Supervising Toxicologist at the Center for Forensic Sciences where he worked with the Chief Medical Examiner, Director of Laboratories, and the District Attorney for Onondaga County. In this position he also testified in the Syracuse judicial area from 2003-2007. He relocated to Pennsylvania to take up research posts at NTR, and latterly UCT Inc. In 2014, was awarded Diplomate status of American Board of Forensic Toxicology (D-ABFT later Fellow (F-ABFT)). Dr. Hackett has been a long time member of Syracuse University Project Advance having been on board since its inception, working with Prof. James Spencer on the Forensic Toxicology aspect of the workshops. In 2015-2016, Dr. Hackett held the position of Forensic Toxicology Supervisor at Office of Chief Medical Examiner in San Francisco, USA where he was certified as Forensic Blood Alcohol Supervisor by California Department of Public Health (Title 17) and testified in California courts. Dr. Hackett's research interests lie in the area of Solid Phase Extraction (SPE) of drugs /poisons from difficult matrices such as post mortem fluids/tissues and analysis by chromatographic systems coupled to mass spectrometers. He is a contributing author, presenter and reviewer for in journals such as Forensic Science International, Journal of Analytical Toxicology, Drug Testing and Analysis, Journal of Chromatographic Sciences and conferences such as AAFS/ SOFT and TIAFT annual meetings.
---
Vicky Hilborne

Lecturer (Teaching) career spans both academia and industry. Skilled in analytical chemistry method development, sensor design, data analytics, higher education, physical and environmental chemistry. Research focus: contaminant tracking, kinetics in industrial processes and the environment. Qualifications: BSc in Environmental Chemistry at Edinburgh University, PGCHE and PhD at London South Bank University with the Fire and Explosion research group on measuring and modelling contaminant dispersion in ventilated indoor air. RSC Analytical Division Council and London Toxicology Group elected member.
Research summary. Contaminant dispersion in ventilated indoor air and predictive model development, won a Pexa Award for her publication on this topic and gained a patent for a hand held portable detector of drug contaminants in drinks. Her research activities on contaminant detection and dispersion modelling in water and air ranged from drugs in surface waters to hazardous gas emissions in nuclear fuel reprocessing. More recently Vicky has presented her work in analytical chemistry and teaching and learning development.
Teaching summary. Design and deliver 'Data Analysis and Theory' (with staff from the National Measurement Laboratory) and 'Analytical environmental chemistry' for the MSci Chemistry and MSc Applied Analytical Chemistry Degree. Develop new and modified undergraduate, physical chemistry teaching laboratories to include a substantial analytical chemistry component, for levels 4 to 7. Post Graduate Teaching Assistant, chemistry laboratory teaching training for demonstrating. Supervise MSci and MSc Analytical Chemistry research projects on environmental contaminants using LCMSMS and sensor development.
Lecturer (Teaching) UCL Chemistry, specialist areas include design of teaching and learning of analytical chemistry, data analysis and experiment design applied to physical chemistry, environmental and sustainable processes. Assessment and feedback.
---
Hassan Kurimbokus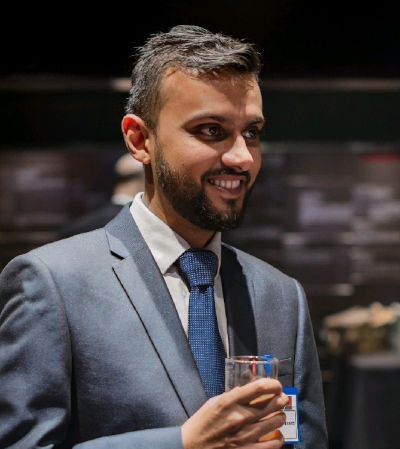 Hassan Kurimbokus previously worked as a Forensic Toxicologist at Eurofins Forensic Services, where he specialised in volume toxicology cases that are relating to the Road Traffic Act 1988. He is now the Forensic Toxicology Reporting Manager at Analytical Services International, based in London. He oversees the reporting team whilst also being a practicing forensic toxicologist for both the prosecution and defence, where he attends court frequently as an expert witness. He has trained trainee toxicologists to become competent to interpret and write post-mortem toxicology reports for HM Coroner and to give evidence as expert witnesses. Hassan has completed his BSc and MSc degrees at Bournemouth University. Additionally, Hassan is part of the Forensic Science Subcommittee for the Faculty of Forensic Science and Legal Medicine, a member of the International Association of Forensic Toxicologists, a member of The Royal Society of Chemistry and a member of the Chartered Society of Forensic Sciences. He has also provided training to the police, healthcare professionals, Coroner's officers and to mortuary technicians.
---
Jay Schlesinger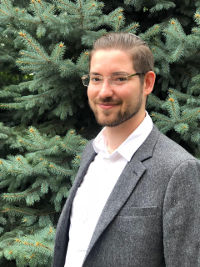 Jay Schlesinger is the Director of T-Regs Consulting Ltd, a small consultancy business that provides technical support and expertise to bioanalytical facilities operating in or wishing to join a GxP environment.
Before starting the business, Jay worked as a GLP Study Director and Bioanalytical IT Systems Manager at ABS Laboratories, in the Toxicology Team at LGC Forensics and in the Environmental and Biochemical Sciences Group at The James Hutton Institute. During his career, Jay worked with a diverse range of GC and LC-MS/MS instruments under various regulatory frameworks. His experience covers the supervision and conduct of method validation, staff, study and IT management, computerised system validation, process mapping and improvement as well as bespoke training delivered within regulated laboratory environments.
Jay holds a BSc (Hons) degree in Forensic Sciences from Abertay University, an MSc degree in Analytical Toxicology from King's College London and he also attended the Diploma in Forensic Medical Sciences course at Queen Mary University of London. Besides the LTG, Jay is a member of the Royal Society of Chemistry and the Research Quality Association. In his spare time, he is working towards the Associateship of King's College and volunteers as a charity Trustee.
---
Paul Smith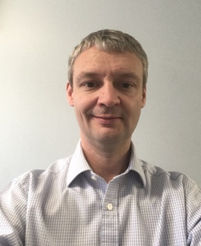 Paul Smith has been a Consultant Clinical Scientist and Forensic Toxicologist at the University of Hospitals of Leicester (UHL) NHS Trust since 2012, and has worked in the Forensic Toxicology Laboratory at Leicester Royal Infirmary for over 14 years. He is the lead for Specialist Chemistry at UHL which includes the clinical and forensic toxicology services. He holds a Bachelor of Science in Medicinal Chemistry, a Master of Science in Applied Biochemistry, a Master of Science in Clinical Biochemistry and a Doctor of Philosophy in Medicinal Chemistry. He is also a Fellow of the Royal College of Pathologists, a Chartered Chemist and a Chartered Scientist.
He has extensive experience in the field of clinical and forensic toxicology and has written over 15,000 forensic toxicology reports. He is also an Honorary Principal Lecturer in Forensic Chemical Pathology and Toxicology at De Montfort University and an Honorary Senior Lecturer at the University of Leicester. He has published original scientific literature, review articles and a book chapter on both clinical biochemistry and forensic toxicology. In addition to LTG, he is a member of the Association for Clinical Biochemistry and Laboratory Medicine, Royal Society of Chemistry, and the United Kingdom and Ireland Association of Forensic Toxicologists (UKIAFT). He has a particular interest in the recent emergence of new psychoactive substances working closely with HM Coroners, drug rehabilitation centres and the police; a number of his publications are in this area.
---
Kirsty Watson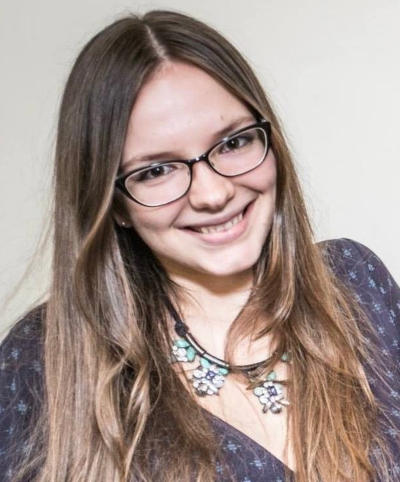 Kirsty is currently employed as a Forensic Toxicologist at Abbott/Ascertain Forensics. She splits her time between her two main areas of interest: hair testing for family law and workplace drug testing, and post-mortem toxicology for HM Coroners. Kirsty enjoys the variety her roles provide and is routinely involved in the processing and approval of analytical data, training junior members of staff, writing expert witness reports and attending court when required. Kirsty gained her BSc (Hons) in Chemistry and her MSc in Forensic Toxicology from the University of Glasgow before beginning her career as a Toxicology Analyst based in the laboratory and then training as a Reporting Scientist.
She regularly guest lectures on the subjects of "Working within a Quality Management System" and an "Introduction to Hair Testing" on both undergraduate and postgraduate courses at the University of Lincoln. Kirsty is also a member of the Royal Society of Chemistry (RSC), European Workplace Drug Testing Society (EWDTS), United Kingdom and Ireland Association of Forensic Toxicologists (UKIAFT) and the Society of Hair Testing (SoHT).