Committee
The following are the current LTG Committee members.
---
Chairman
Claire George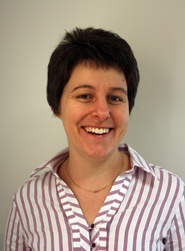 Following her degree Claire gained an MSc in Toxicology and then a PhD from The University of Birmingham. She started her career in the public sector where she qualified as a registered Clinical Scientist. During this time she also gained registration as a toxicologist, and is currently recognised as a EuroTox Registered Toxicologist. Claire has over 14 years experience in drug testing including clinical and forensic toxicology and workplace drug testing in both the public and private sector.
Claire holds a visiting Lectureship at Kings College London and also lecturers on the MSc Toxicology course run by The University of Birmingham. She was Secretary to the LTG for 11 years before being elected to the role of Vice Chairman. She also served as a board member of the European Workplace Drug testing Society (EWDTS) for 6 years. During her time on the Board of the EWDTS she contributed to the development of peer reviewed guidelines for drug testing in oral fluid. Claire is also a past council member of the International Association of Therapeutic Drug Monitoring and Clinical Toxicology and a member of The International Association of Forensic Toxicology.
---
Vice-Chairman
Andrew Kicman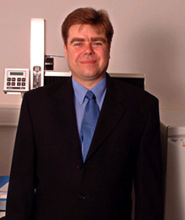 Dr Andrew Kicman started his career at St Thomas' Hospital in London, in 1980, performing and developing immunoassay screens for anabolic steroids, as part of anti-doping in sport. In keeping with this work, he undertook a part-time PhD, his thesis winning the 'Susan Tucker prize' for outstanding young non-medical graduates. He joined King's College London in 1990, where he subsequently gained the position of Head of R & D in the Drug Control Centre, whilst also lecturing on various aspects of pharmaceutical and forensic science. In 2009, he launched an MSc in Analytical Toxicology at King's, working closely with Prof Robin Braithwaite, another LTG member.
His current research includes several collaborative projects with practitioners in forensic and clinical toxicology whom are also members of LTG, regarding analysis of alternative matrices; yellow oleander poisoning; the poppy seed defence. Past work includes a publication that was specifically referred to in a US White Paper on the 'Health Effects of Androstenedione', concerning the conversion of this orally administered 'prohormone' to testosterone in women. Another investigation was the use of human microsomes and deuterated substrates as an alternative approach for the identification of novel metabolites of ketamine by mass spectrometry, leading to a PhD student (Sophie Turfus) of his being awarded the TIAFT '2009 Young Scientist Award for Best Published Paper.' Kicman has contributed to two government reviews (the 'Nandrolone Problem' for UK Sport and the report on 'The Anabolic Steroids' by the ACMD). He is an associate editor of the journal 'Drug Testing and Analysis'; he and Dr Leslie King edited a special double issue on 'New Psychoactive Substances' (July/Aug 2011) and also on 'The Current Situation With Cannabinoids' (January 2014).
---
Secretary
Susannah Davies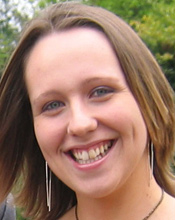 Susannah Davies possesses an MSc in forensic science and has been employed as a forensic toxicologist for Analytical Services International, ASI Ltd (formerly The Analytical Unit) at St George's, University of London, under the supervision of Prof David Holt and Prof Atholl Johnston, since 2004. Susannah's main area of practice is the toxicological analysis of biological samples submitted on behalf of coroners, police, clinicians and other health professionals. She is also involved in case reporting and interpretation of analytical results. ASI Ltd is a GLP/GCP compliant laboratory and Susannah's additional role of Facility Quality Co-ordinator ensures the laboratory maintains its compliance.
She frequently attends LTG (formerly London Toxicology Group) meetings and presents regularly at these and other meetings on the subject of newly-introduced designer drugs. She has been involved in researching designer drugs in collaboration with Mr John Ramsey, TICTAC Communications at St George's, since she completed her MSc project with him in 2004. This work involves characterising tablets, capsules, liquids, and powders associated with the dance scene. She has now attended four Glastonbury Music festivals and advised Avon and Somerset police in the identification of recreational drugs on site.
Susannah has published 21 peer-reviewed original papers in leading journals (5 first author). She has also presented 18 posters at international conferences such as The International Association of Forensic Toxicologists (TIAFT) and the International Association for Therapeutic Drug Monitoring and Clinical Toxicology (IATDMCT), for which she is a member of the Young Scientists Committee. She was recently included in the UK Register of Toxicologists as an European Registered Toxicologist (ERT).
Susannah has been involved in teaching for several years, conveying routine case work, research and structured reading to others. She has been involved in assisting in the training of students from the MSc Analytical Toxicology course (Queen Mary, University of London). She also lectures regularly on MBBS, BSc and MSc courses for other Colleges and Universities.
---
Treasurer
Atholl Johnston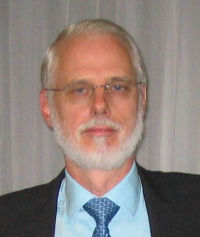 Professor Johnston is Professor of Clinical Pharmacology at Barts and The London School of Medicine and Dentistry, Queen Mary University of London, visiting Professor of Forensic Pharmacology and Toxicology at St George's University of London, and the Director of the laboratory of Analytical Services International Ltd. He is a Fellow of the Faculty of Pharmaceutical Medicine, the British Pharmacological Society, the Royal College of Pathologists, the Royal Society of Medicine, and the Royal Statistical Society. He is a Chartered Scientist, a European Registered Toxicologist, and a state registered Clinical Scientist.
Professor Johnston has more than 40 years' experience in the measurement of drugs as a guide to therapy. He has published over two hundred and sixty articles in peer-reviewed journals. He is a frequent speaker on a variety of issues relating to pharmacokinetics and dynamics, drug quality and patient outcomes. His research interests are in drug quality, clinical trial design and statistical data analysis, modelling pharmacokinetics and pharmacodynamics, and in the optimal use of drugs with particular reference to immunosuppresive, cardiovascular, analgesic and anti-cancer drugs.
Professor Johnston is a member of the Hong Kong Pharmacy and Poisons Board and he has contributed to, and written, expert reports for submission to the National Institute for Health and Care Excellence (NICE) and the Medicines and Healthcare products Regulatory Agency (MHRA) in the UK, the European Medicine Evaluation Agency (EMA), the US Food and Drugs Administration (FDA), Health Canada, the South African Medicines Control Council (MCC) and other international drug regulatory authorities. His evidence to Health Canada, the Danish Medicines Control Agency, and the EMA regarding the short comings of bioequivalence assessment has contributed to the revision of the Canadian and European regulatory guidance on this matter.
He maintains his interest and practice in forensic toxicology and has given evidence in many criminal trials and at the inquests into many high profile deaths including those of Alexander McQueen, Princess Diana and Dodi Al Fayed. He was a member of the panel of experts that advised the Department of Transport and the Home Office on the revision of the drug-driving laws in England and Wales.
---
Corporate Liaison
Jenny Button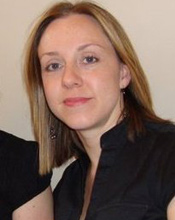 Jenny joined LGC Standards as a product specialist in September 2011, after a year working with the Forensic Science Service as a reporting officer specialising in criminal toxicology. Prior to this she was employed by the Analytical Unit, St George's University of London. Jenny joined the Analytical Unit (Now Analytical Services International) in 1997 as a trainee technician. Whilst there, she studied part time for a degree in Biomedical Sciences, for which she achieved 1st class (Hons) in 2003. She was also awarded the Presidents prize from the Institute of Biomedical Science for outstanding achievement in the subject. Following her degree Jenny studied for a post graduate diploma in Forensic Medical Science, which she obtained in October 2007.
In her early career Jenny was involved in therapeutic drug monitoring of immunosuppressive and anti-arrhythmic drugs. Additionally she assisted with the delivery of the immunosuppressant proficiency testing scheme. Later she became a study director responsible for the management of GLP compliant clinical drug trials. Jenny developed an interest in forensic toxicology and increased her involvement in this area, leading to her appointment as head of the Forensic Toxicology Service in 2004. Jenny has experience in the measurement and interpretation of drugs in samples and biological fluids spanning more than 14 years. She has received continual professional development throughout her employment and has dealt with several thousands of cases.
Jenny is a young scientist committee member of the International Association of Therapeutic Drug Monitoring and Clinical Toxicology (IATDMCT). She also participates on the Communications and Standards of Laboratory Practice committees. She took over as corporate liaison for the LTG in December 2010. Additionally Jenny is a member of the United Kingdom and Ireland Association of Forensic Toxicologists (UKIAFT), The International Association of Forensic Toxicologists (TIAFT) and the Forensic Science Society (FSSoc).
---
Ordinary Members
Peter Akrill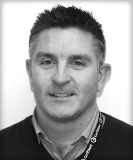 Peter began his career in Analytical Toxicology at Cardiff Bioanalytical Services in 1994, carrying out analysis of clinical trials samples for CBS and hair samples for the then fledgling Tricho-Tech business. He then worked for 9 years for the Health and Safety Laboratory. As part of his role there he was involved in the development and use of analytical techniques for monitoring workers exposure to chemicals. He carried out novel research into chemical exposure, and also contributed to the advice given to government to support their policies. It was also here that he began a long association with the analysis of drugs of abuse in oral fluid. This continued when he joined Cozart (now Alere Toxicology) in 2005, where he had overall responsibility for the oral fluid testing laboratory for many years. In this role he oversaw the provision of a drug testing services to the workplace, drug addiction treatment and criminal justice sectors in particular. As Senior Toxicologist he is now focussed on providing toxicological advice and support to the analytical service users, technical training to analytical staff and provision of specialist training to groups such as Medical Review Officers.
Peter has been a member of the LTG for over 12 years as well as The International Association of Forensic Toxicologists (TIAFT) for 8 years. He has published peer reviewed papers and given oral presentations at international conferences and to the LTG. Additionally, he was a member of the forum that developed the UK guidelines for legally defensible workplace drug testing in oral fluid.
---
Andrew Clatworthy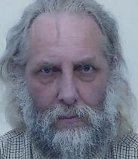 Andrew Clatworthy joined the Metropolitan Police Forensic Science Laboratory in October 1965. He was sponsored on a day-release basis to further his education, which culminated in the award of M.I.Biol (by examination in Pharmacology 2.1) in 1972. Andrew has spent most of his working life in the fields of toxicology and, to a lesser extent, controlled drugs. In 1979 he reported one of the first cases under the Road Traffic Act. During his career as a toxicologist Andrew has been personally responsible for many thousands of cases involving the analysis of body samples and interpretation of analytical findings. He regularly attends court (Magistrates, Coroners and Crown) to give evidence.
In addition to his active role in case work delivery Andrew is a file reviewer, checking statements/reports of colleagues on a regular basis. Andrew has been involved for many years in the training of new staff, particularly Reporting Officers, and as an assessor on courtroom skills training courses. He has written a number of chapters in scientific books, published several scientific papers and attended many scientific meetings throughout the world. He was a founder member of the London Toxicology Group, and has served on its Executive Committee on and off for several years. Andrew is also a long standing member of the International Association of Forensic Toxicologists (TIAFT).
---
Joanna Hockenhull possesses a BSc (Hons) in Chemistry with Pharmaceutical and Forensic Science from the University of Bradford.
She has been employed as a forensic toxicologist at the Toxicology Unit, Imperial College London since 2008. The Unit combines analysis of HM Coroners' cases with translational research. Joanna carries out all aspects of casework including analysis and interpretation on post-mortem samples for drugs and alcohol. In 2013 the unit identified 170 drugs of which 130 were quantitated including several new psychoactive substances.
Joanna undertook a research project reviewing ketone bodies in post-mortem cases which was published in Forensic Science International and presented at both the International Association of Forensic Toxicologists (TIAFT) in San Francisco and the United Kingdom and Ireland Association of Forensic Toxicologists (UKIAFT) in London. Additionally, Joanna provided toxicology advice for the BBC drama 'Ripper Street'.
Prior to joining Imperial College Joanna was employed by the Forensic Science Service. She joined the FSS first as an analyst within the Drugs Team in 2003 analysing criminal cases for illegal substances. She was competent to analyse all drug types, undertake comparison of drug packaging and was specifically responsible for the day-to-day running of the HPLC instruments. Later she became a Reporting Officer qualified to give evidence in court and Process Manager controlling the throughput of cases within the laboratory.
---
Peter Maskell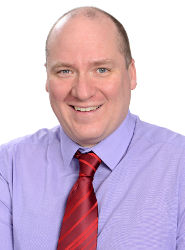 Peter Maskell started his career as a Pharmacologist graduating with BSs (Hons) in Pharmacology from the University of Portsmouth in 1996. Following graduation he worked at Wyeth Laboratories as Quality Control Analyst until starting a PhD investigating GABAA receptors at Oxford Brookes University in 1997. He was awarded his PhD in 2001. This was followed by postdoctoral research as a KTP associate at Oxford Brookes University (in collaboration with Vernalis) and the University of Birmingham.
In 2005 he was appointed as a Pharmacology Teaching Fellow at the University of Bristol. In 2009 he became a Lecturer in Forensic Toxicology/ Case Active Forensic Toxicologist at the University of Dundee. As part of his remit he was responsible for quality management of the forensic toxicology laboratory that provided analysis of various post-mortem samples for the Central, Tayside and Fife regions of Scotland under contract from the Scottish Crown Office for unexplained death cases. In 2013 Dr Peter Maskell moved to the University of Huddersfield to take up the position of Senior Lecturer in Forensic Toxicology. His research is focussed on post-mortem drug redistribution and novel psychoactive substances.
Apart from LTG, he is a member of the Royal Society of Chemistry, Society of Forensic Toxicologists, Chartered Society of Forensic Sciences, UKIAFT and TIAFT.
---
Mark Parkin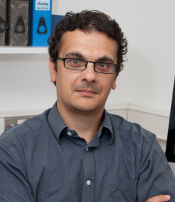 Mark Parkin undertook his undergraduate sandwich year placement at the Medical Toxicology Laboratory at New Cross where he continued to work part-time following the completion of his chemistry degree. Mark then undertook a PhD in electrochemistry and biosensors, following this up with a 2-year post-doctoral position at the University of Michigan where he obtained his training in mass spectrometry. A return to both King's College London (KCL) and analytical toxicology was achieved by working as a research fellow in the Drug Control Centre were he went on to obtain a lectureship in Analytical Science.
Mark's current research at KCL focuses on the development of highly sensitive hyphenated mass spectrometry methodologies for the detection of drugs and their metabolites in alternative matrices such as hair and saliva. Mark has been a member of LTG for nearly ten years and has presented his research to the group on numerous occasions. He is also a founder member and former Chair of the London Biological Mass Spectrometry Discussion Group (LBMSDG) where he has put talks in the field of analytical toxicology on the agenda since its inception. He is also a member of the British Mass Spectrometry Society (BMSS).
---
Stephanie Thompson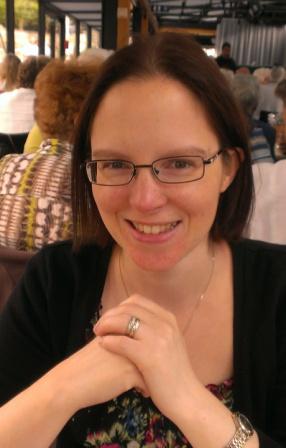 Stephanie Thompson joined HFL Sport Science (an LGC Company) as a screening scientist in April 2012, and is specifically involved with the Anabolic Steroid and Acidic / Neutral drug screenings of equine and canine samples. Prior to joining HFL Sport Science, Steph also worked at Analytical Services International (formerly the Analytical Unit) at St. George's, University of London as part of the Therapeutic Drug Monitoring team, involved with the extraction, quantitative analysis and result reporting for immunosuppressant, anti-arrhythmic, antifungal and antiretroviral drugs, as well as managing the Proficiency Testing Schemes established for monitoring the laboratory performance of sites involved with the extraction and analysis of specific immunosuppressant and anti-arrhythmic drugs.
Steph possesses a Masters degree in Forensic Engineering and Science from Cranfield University. Steph is also an associate member of the Royal Society of Chemistry and an affiliate member of the Forensic Science Society.