Corporate Members
If you are interested in becoming a corporate or associate member of the group please visit the membership page.
Full members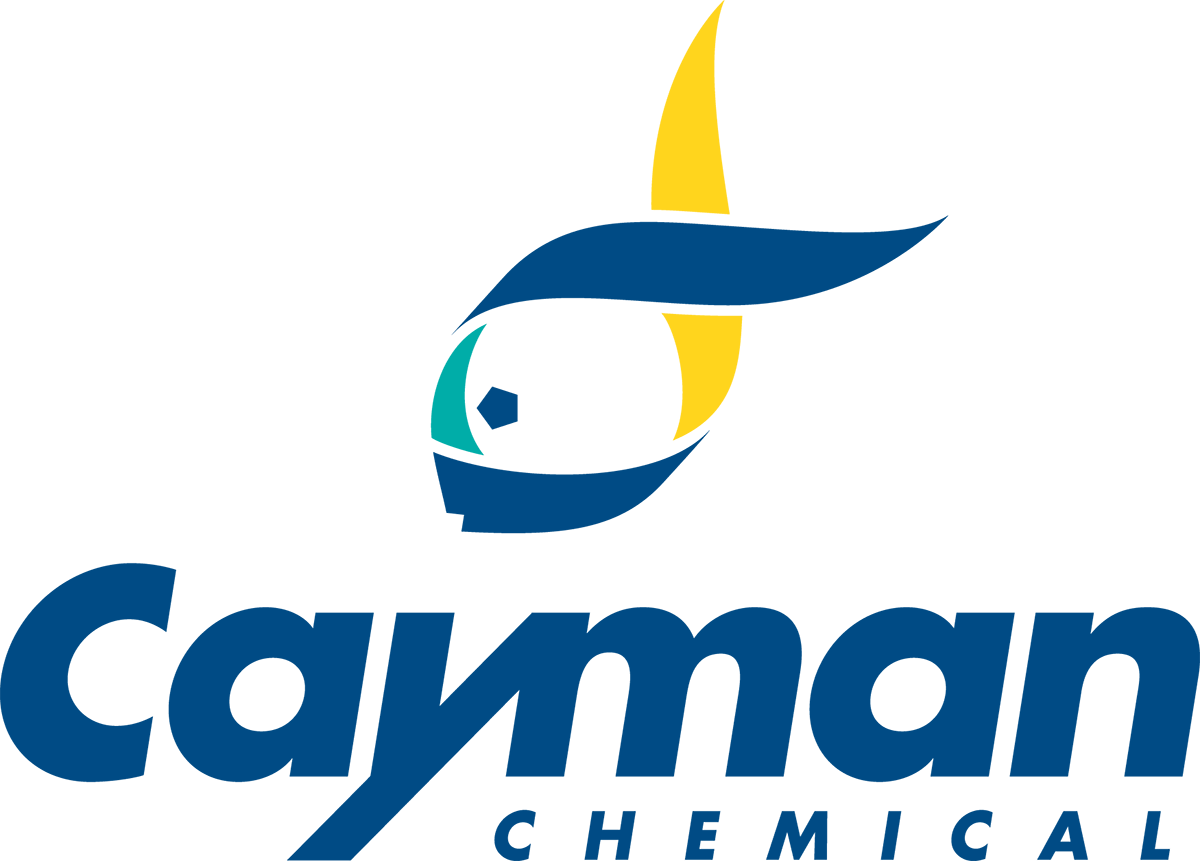 Cayman Chemical is a leader in the field of new psychoactive substance (NPS) analysis by providing high-purity reference standards to forensic, qualified academic research institutions, government labs, and private contract testing laboratories, with more than 30 years of experience in the synthesis, purification, and characterization of biochemicals. Cayman's product range includes synthetic cannabinoids, cathinones, phenethylamines, amphetamines, opioids, benzodiazepines, tryptamines, and phytocannabinoids, among many others. In addition to parent compounds, Cayman offers metabolites, isomers, deuterated and 13C-labeled standards, multi-standard mixtures, and compound libraries. For institutions that rely on highly traceable reference standards, Cayman offers reference materials and certified reference materials tested under an ISO/IEC 17025:2017 and ISO 17034:2016 accredited quality system.
Cayman is committed to providing organisations with solutions to quickly identify and understand the physiological and toxicological properties of NPS compounds. To help with unknown identification, Cayman offers several free web tools including a spectral library of GC-MS data, a GC-MS identification tool, and laboratory guides for drug identification, naming, and metabolism.
For more information please visit
www.caymanchem.com
---

Boiler plate text will follow soon.
For more information please visit
www.shimadzu.com
---

Thermo Fisher Scientific Inc. (NYSE: TMO) is the world leader in serving science, with revenues of $17 billion and approximately 50,000 employees in 50 countries. Our mission is to enable our customers to make the world healthier, cleaner and safer. We help our customers accelerate life sciences research, solve complex analytical challenges, improve patient diagnostics and increase laboratory productivity. Through our premier brands – Thermo Scientific, Applied Biosystems, Invitrogen, Fisher Scientific and Unity Lab Services – we offer an unmatched combination of innovative technologies, purchasing convenience and comprehensive support.
For more information please visit
www.thermofisher.com
---

From the everyday consumer to scientists in the laboratory, we all rely on accurate information to make critical decisions. Waters Corporation is the world's leading specialty measurement company focused on improving human health and well being through the application of advanced analytical science technologies.
Founded by Jim Waters in 1958, Waters serves life, materials and food sciences through a connected portfolio of chromatography, mass spectrometry, and thermal analysis innovations. Learn more about our company history.
With approximately 7,000 employees worldwide, Waters operates directly in 31 countries, including 15 manufacturing facilities, and with products available in more than 100 countries. In a global, interconnected world full of questions, Waters' innovation, service, and quality delivers confidence.
To find out more about Waters visit
www.waters.com or Clinical Toxicology Hyperlink for Clinical Toxicology
---
Associate members
---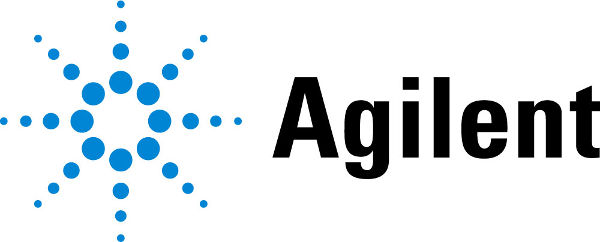 Agilent Technologies manufactures the world's most popular gas chromatography systems and holds market leadership positions in liquid chromatography, mass spectrometry, consumables, software, genomic microarrays, sequencing target enrichment, reagents, lab automation, support and compliance services. Agilent products are found in academic, government and private labs throughout the world. Whether you need flexible, reliable hardware and software for complex research; simple, robust systems for routine production environments; or fast, rugged portable solutions for real-time measurements in the plant or in the field, we have a GC or GC/MS to meet your analytical and business challenges.
For more information please visit
www.agilent.com/chem
---

Agriyork's forensic and toxicology products are used by laboratories and their associated partners to complement scientific analysis and determination of alcohol and drugs of abuse.
From initial sampling and collection of hair, blood, oral fluid and other matrices, Agriyork follows the sample and specimens through the reporting process with asset tracking, labelling and chain of custody documentation.
A wide range of instant point of care tests for drug and alcohol screening are offered, including Alcohol Breathalysers, and US FDA(510K) approved devices for clinical and workplace applications.
Our products assist compliance with UK Human Tissue Act and Home Office Drug Licencing requirements in addition to the utilisation of RFID (RadioFrequency IDentification) tracking of laboratory and field assets.
For more information please visit
www.agriyork.co.uk
---

We serve analytical chemists in the UK and Ireland, who are unhappy with the wasted time, excessive costs and poor data quality that comes with manual sample preparation.
Anatune integrates automated sample preparation with gas and liquid chromatography-mass spectrometry to provide systems that are versatile, reliable and generate high quality data – day after day.
We differ from other analytical instrument companies in that we focus on complete end-to-end automaton of your whole application – backed with excellent support.
For more information please visit
www.anatune.co.uk
---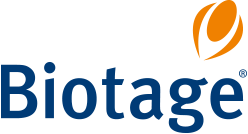 Biotage is a global leader in life science technology. With a broad scope of tools for synthesis, work-up, purification, evaporation and analysis, the company provides solutions, knowledge and expertise in the areas of analytical chemistry, medicinal chemistry, and process-development. Biotage manufactures the EVOLUTE® and ISOLUTE® ranges of sample preparation tools for Bioanalytical, Clinical, Environmental, Food and Forensic applications. As sample preparation experts, Biotage are dedicated to finding the ideal solution to your sample preparation requirements with a regularly updated database containing application notes, technical notes and scientific presentations. Biotage's Sample Preparation Application Database (www.biotage.com/applications) is a useful resource for analytical chemists looking to optimize sample preparation procedures. At Biotage the focus is on developing technology to speed experimental procedures. Automation is key to controlling the reaction parameters, improving reliability and guaranteeing reproducible results.
For more information please visit:
www.biotage.com
---

Cambridge Bioscience is a leading UK distributor of cutting-edge research products supporting researchers in the UK, with over 50 suppliers of reagents, instrumentation and human biospecimens including fresh human blood products.
Cambridge Bioscience is pleased to represent Cayman Chemical as its principal distributor in the UK. Cayman offers reference materials and certified reference materials tested under an ISO/IEC 17025:2017 and ISO 17034:2016 accredited quality system.
For more information visit
www.bioscience.co.uk
---
Chiron AS provides the scientific community worldwide with sophisticated solutions for difficult chemical analysis. Since 1983 Chiron has supplied reference standards, fine chemical and reagents for toxicological, pharmaceutical, environmental, food safety, petroleum and geochemical analysis. Chiron's offering consists of more than 10,000 unique products, and if you can't find what you are looking for, Chiron also provide a custom synthesis service for microgram to kilogram quantities. Chiron is headquartered in Trondheim, Norway, has representation in the UK and Sweden, and operates though a competent global network of distributors. Many years of investment, the enthusiasm and pioneering team spirit of its staff, and a close cooperation with academic institutions and customers worldwide has bought Chiron to the forefront of analytical chemistry.
For more information please visit
www.chiron.no or e-mail sales@chiron.no
---
Since 1955, Cole-Parmer has been a leading global source of test & measurement, life sciences and fluid handling products, instrumentation, equipment and supplies. We are proven experts in the fields of temperature measurement and control, electrochemistry and chromatography. Our products & instruments are used extensively in the industrial, pharmaceutical, life sciences, environmental and food & beverage industries. Our portfolio of unique industry-leading brands includes Argos, Electrothermal, Environmental Express, Ismatec, Jenway, Kinesis, Masterflex, PCRmax, Stuart, Techne, TELOS®, Traceable, Vaplock and a wide range of private-label products.
Cole-Parmer is globally renowned for our highly responsive customer service and experienced Application Specialists providing exceptional technical support. Pipette Service and Calibration and Instrument Service facilities are also available in our North America and European locations
For more information please visit
www.coleparmer.com
---

Neogen has over 30 years experience developing and manufacturing a comprehensive range of ELISA test kits for forensic drug detection. Our tests detect over 300 drugs and their metabolites in a variety of matrices and are used across multiple industries including workplace drug testing, criminal justice, academic research and animal sport racing.
With over 100 ELISA kits available, we offer solutions to detect major drugs of abuse including THC, Methadone, Opiates, Benzodiazepines, Cocaine/BZE, Barbiturates and Amphetamines.
We also have solutions to detect new psychoactive substances and a range of optimised tests for human hair and oral fluid samples. All of our forensic assays are suitable for use across a full range of validated forensic matrices including whole blood, serum, hair, urine, oral fluid, plasma, meconium and breast milk.
With a dedicated customer service support team based in Europe, and highly experienced technical service specialists, Neogen Europe is ideally placed to assist you with your drug screening requirements.
For more information please visit
toxicology.neogen.com/uk
---

SCIEX helps to improve the world we live in by enabling scientists and laboratory analysts to push the limits in their field and address the complex analytical challenges they face. The company's global leadership and world-class service & support in the mass spectrometry industry have made it a trusted partner to thousands of the scientists and lab analysts worldwide who are focused on basic research, drug discovery & development, food & environmental testing, forensics and clinical research. With over 20 years of proven innovation, SCIEX excels by listening to and understanding the ever-evolving needs of its customers to develop reliable, sensitive and intuitive solutions that continue to redefine what is achievable in routine and complex analysis.
For further information about Sciex, please visit:
www.sciex.com
---

Specialty Diagnostix is dedicated to the commercialization and distribution of novel, laboratory based assays and quality controls for clinical diagnostic testing.
Our business is focused on providing highly specialized products to hospital and reference laboratories in Europe and Asia Pacific as well as global business development services for our partners. Commercial operations are based in Germany for Europe and the Middle East and in Australia for the Asia Pacific Region.
Three decades and more of expertise and close personal relationship with our customers help us to keep pace with the developments in the Clinical Diagnostics sector. Products currently commercialized include novel immunoassays for Therapeutic Drug Monitoring and Drugs of Abuse Testing. In addition, we offer a comprehensive product range for EQA Testing.
Our logistics capabilities allow shipment of products directly to European customer locations within 24 to 48 hours and global export from both Germany and Australia.
We are currently active in 25 markets, directly serving 14 European and Asia Pacific countries with our experienced commercial teams.
For more information please visit
www.specialtydiagnostix.de
---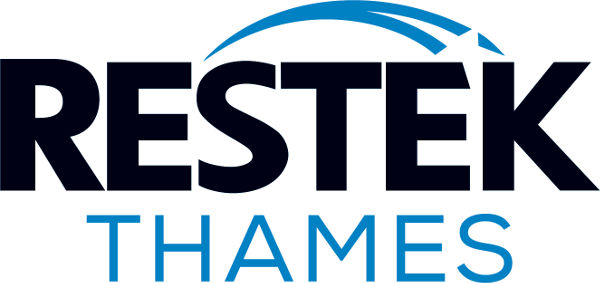 Thames Restek as the UK's leading chromatography consumables and analytical supplies company was established more than 20 years ago. We represent brands including Restek, VICI Valco / Cheminert, VICI Jour, Hamilton, Parker Balston, Chromacol and SGE to name a few. We hold comprehensive stock to support our customer's needs, and with a wealth of experience in the industry, our dedicated sales team are available to provide guidance and technical support before and after sales. Our goal is to surpass our customers' expectations every time they contact us, in courtesy, helpfulness and product quality.
Our broad portfolio of scientific analytical tools include innovative instrument systems, intuitive software, pre-packaged methods and chemistry reagents -- all of which are part of workflows that reduce complexity and accelerate results. These tools apply mass spectrometry technologies to enable scientists to conduct quantitative and qualitative analysis across a wide range of applications. We have a long history of developing first-of-its-kind products, demonstrating our ability to continue innovating for the scientific community: Supporting these tools are our services, which are among the most comprehensive for the markets we serve.
For more information please visit
www.thamesrestek.co.uk
---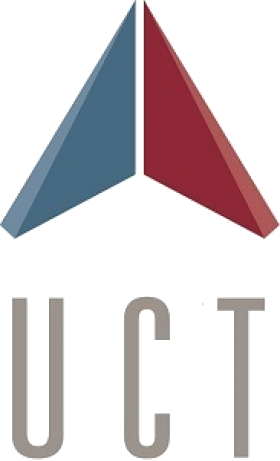 UCT proudly supports the forensic market as a leading supplier of solid phase extraction products. Our goal is to meet all of your laboratories chromatography needs by supplying efficient, reproducible SPE cartridges, well plates, derivatizing reagents, GC liners and manifolds. We are excited to introduce our newest product, Clean Screen FASt. It is a column specifically designed for dilute and shoot samples. We welcome you to visit www.unitedchem.com, where you will find the most comprehensive forensic applications manual developed by our superior technical support team. Our website also features a technical forum in which all of your solid phase extraction questions can be answered within hours.
For more information please visit
www.unitedchem.com